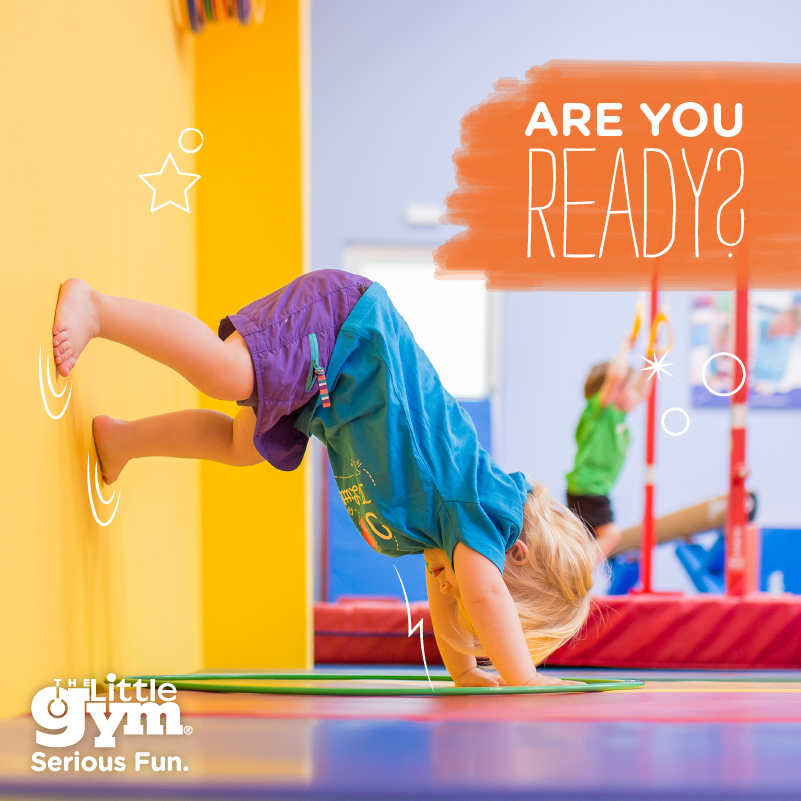 Parent and child classes at The Little Gym are designed to give children opportunities to do what they are born to do - MOVE! Our 45 minutes sessions combine movement, gymnastics and exploration to enhance children's understanding of their bodies, develop confidence and help prepare essential skills for when they start school and they help lay the foundations for learning.
DID YOU KNOW?
Current government and NHS physical activity guidelines for children under three, recommend that they spend at least 3 hours a day being active. These activities should include high intensity exercises such as jumping, rolling, skipping, climbing and running (click here to refer to the NHS website).
Here at The Little Gym we know that movement is essential for young children's cognitive development alongside the more obvious physical benefits. Occupational therapists who deal with children who have sensory perception issues refer to this as "The Pyramid of Learning". Essentially this means that the path to academic learning starts with strong sensory integration, brought about primarily through physical movement. The earlier this process is started, the better!
The more children move, the more their brains are able to respond to stimulation and the stronger the brain-body link becomes.
When you enrol into one of our parent and child classes (10 months and up), you have the opportunity to attend as many classes a week as you would like* at no extra cost!
Why not make The Little Gym 1 of your 3 movement activities a day!
Call us on 01223 324 554 or click here to secure your space now!
*Booking of unlimited classes will end on 19th December 2018. Only valid for age 10 months to 36 months. Only for members enrolled into the Parent and Child programme. Subject to class availability. Parents MUST book into additional classes in advance.