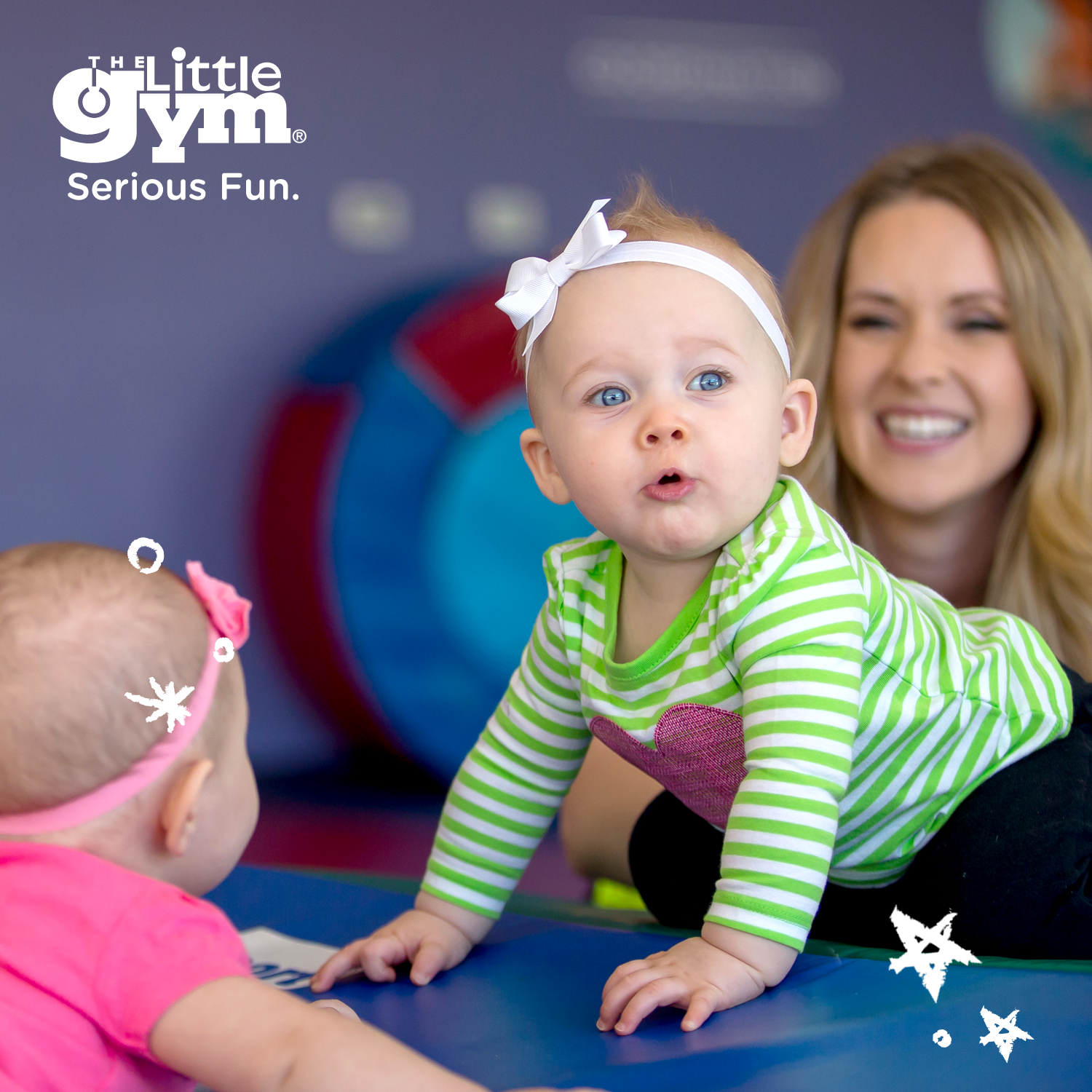 Welcoming a newborn into the world is truly miraculous time. It is exciting as well as challenging, it literally turns your world upside down (of course in the most positive way) and on top of that, there is not a manual on what you are supposed to do! It does not matter how many parenting books you have read, there is so much to learn and when it comes to the crunch much of this learning happens through trial and error.
Nowadays, there is such a large range of activities and classes on offer, it is difficult to sift through the options and decide what is best for your baby in order to best support his or her development.
Studies indicate that movement feeds the brain and lays the foundation for learning. It is important to encourage movement in early months of baby's' life to help them reach developmental milestones. Click here to find out more about the benefits of early movement.
The Little Gym Cambridge offers classes for children as young as 4 months.
The Bugs class (4-10 months) is a 45 minute long parent and child session which is designed to support babies' overall development through the use of age appropriate developmental gymnastics. Children are exposed to the rich multi-sensory environment. This allows them to learn and helps them to gain a better understanding of the world around them. More importantly, though they explore the gym environment with their senses as well as the bodies.
Everyone learns through processing sensory inputs. Our sensory system picks up information from surroundings, sends it to the nervous system. This processes the information and generates an appropriate response/reaction. You may know about the 5 common senses; touch, smell, hearing, taste, and sight. But did you know about the other two hidden senses? The sense of balance (the vestibular system) and proprioception (our sense of where our bodies are in space)? Those two senses play an absolutely crucial role in our lives and without them, we would not be able to function.
You may well be wondering how can we develop these? Through MOVEMENT and the key is starting in the early months of a baby's life.
This is when The Little Gym comes in, the skills Bugs do at The Little Gym, such as rotational activities on the floor, moving across inclined mats as well as the balancing beam, weight bearing skills on legs and arms and gripping/pulling with the arms all feed into the child's development.
Along with the sensory stimulation, children develop much needed strength which aids them greatly in reaching milestones. These include rolling, sitting up, crawling and so on.
The lovely thing about the Bugs classes is that the learning is not only for children but also for you, the parent. Spending time in the gym with your child teaches you about different areas of child developmental and the theory as to why we do the specific activities; you can practice skills learnt at the gym at home and gain confidence in how to support your baby safely and you will definitely enhance the bond between you and your child.
Get in touch for more information about our Bugs class (4-10 months) running every Wednesday 2.45-3.30pm.
Call us if you have any questions and to book your space.