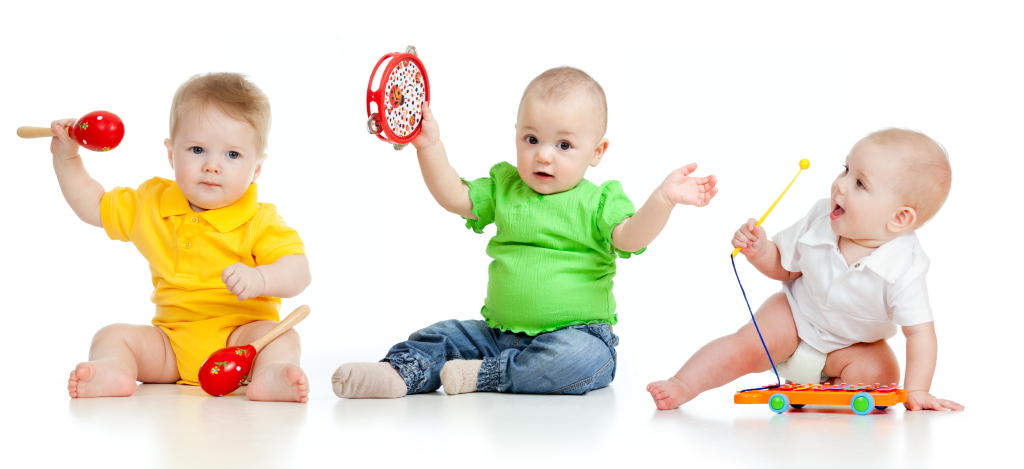 Music plays a huge role in our lives, we interact with music on a daily basis. Either we hear music in the background on radios, tv adverts and films or we just play our favourite tunes because we enjoy hearing them.
Music is a powerful tool for learning and for children's development. When you think about it, there is probably not a child in the world who doesn't like listening to music. Music is a universal language that everyone can get something out of. Even music in a language that the listener does not understand can spark emotion and imagination.
The benefits of listening to music and making music are countless. Let's have a look how broad the spectrum is.
Social development: music is a universal language which brings people together. It creates a bond and a sense of togetherness. In fact, the types of songs that have a real effect on your body, the ones that give you shivers down your spine or make your heart race, have been linked with the "chill response" which boosts levels of the hormone oxytocin. This is linked to feeling connected and loving towards others.
Emotional stimulation: we all have songs that calm us down, make us feel relaxed or on the other hand, increases our energy levels and lift our mood up. Why is it that there are so many tunes which take us back to the moment when we heard the song for the first time? It can be either a first date, your wedding day or even a difficult time in the past. When we hear the song again we are instantly transported back in time. This is simply because songs stimulate specific areas of the brain, particularly the limbic system which governs emotions and feelings.
Physical development: music promotes movement. Music often produces a motor response in us, this could be tapping the beat, nodding our head, or swaying side to side. The same goes for children. Even babies and who cannot yet walk will respond to music with a physical reaction (moving hands, kicking legs or bending legs as though they want to jump). Children love music and they love to move to music. Moving to the rhythm of music is a great way to explore motor patterns, this helps improve coordination, agility and balance, as well as building strength.
Music also has a positive effect on listening skills and language development. It helps with following instructions, as well as improving attention span. Check out our blog in coming weeks to learn more about that!
Musical experience plays a fundamental role in The Little Gym's curriculum. We use songs, chants and jingles in every class to enhance children's overall development. Over the next three weeks, there is a specific focus on music in our parent and child and preschool programmes.
Click here to find out more about our classes and secure your space, taking advantage of our early bird offer to join Semester 2 (Starting 19th February).