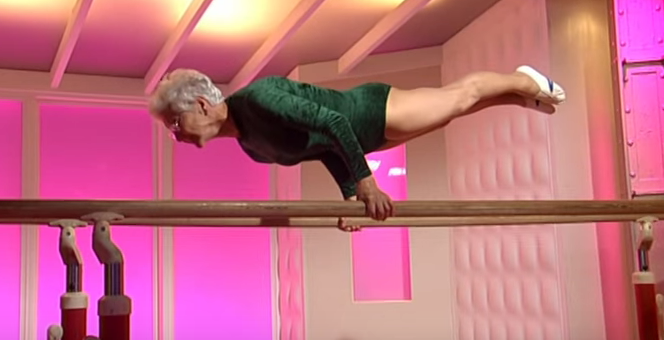 Every so often, between the videos aimed at making us feel we need to buy into something that is not for us, we see something on our social media that makes us smile. In just a few minutes it can totally inspire us. Well, we just came across something that did just that. An 86 year old woman Johanna Quass performing a gymnastics routine on the parallel bars.
(
Click here to see her in action
)
Now we didn't just watch this and think how well she nailed the technique (which she did), how strong she was or how flexible. We watched this hoping we would be just like her when we reach 50, let alone 86! How many grannies or granddads do you know who could do that, or even close? It got us to thinking about how much this lady must enjoy her gymnastics to still be that strong and motivated. Which, in turn, led us to think about all we do here at The Little Gym Cambridge. Creating enjoyment in something, especially being active, is normally what helps people to stick at it. Many people can be been put off exercise by the time they are in their late teens from their experiences as a child. If we can help children to have so much fun at the gym, that they can't imagine living without gymnastics, or being active then we are doing something right. We aim to help every child realise their own potential, not by pitting them against their peers but by building their own confidence, helping them to see what they can achieve by trying. Who cares if we aren't perfect when we do a skill? By nurturing enjoyment in the process of trying hard we can help sow that seed from a young age. 80 years from now I hope many of them will be performing parallel bars routines with a big smiles on their faces.